Elizabeth Russ, DMD, FAGD
Needham, MA Dentist
In January of 2012, Dr. Elizabeth Russ acquired the Chestnut Street dental practice and became the owner of Elizabeth Russ Family Dental. Dr. Russ and her husband, Rob, along with their son, Dylan, reside in and are active members in the town of Needham.
Originally from North Carolina, Dr. Russ received her Bachelor of Science degree in Biology from the University of North Carolina at Chapel Hill. She then went on to earn her dental degree in 2005 from Tufts University School of Dental Medicine, where she was honored with the Tufts Alumni Outstanding Service Award in Geriatric Dentistry. Dr. Russ furthered her education with a 1-year residency at the prestigious Harvard School of Dental Medicine receiving her advanced certification in General Dentistry. Dr. Russ was awarded the highly competitive National Health Service Corp Scholarship while studying at Tufts University. As a recipient of the award, Dr. Russ trained for 2 years serving patients that needed her the most in an underserved, underprivileged area of Wichita Falls, Texas.
Not only has Dr. Russ been an avid volunteer during her dental career, but she also has made it a priority. Some of her past efforts include: serving as the American Association of Women Dentists Volunteer coordinator, organizing donations to the Boston's women's shelter Rosie's Place, and working on the Texas' Mobile Dental Van traveling to treat underserved children. Some of her recent time and service has been spent with Dentistry From The Heart, and a yearly donation of hundreds of toothbrushes to boys and girls in the village of Santa Maria Tzeja, Guatemala. Outside of volunteering in the dental community, Dr. Russ has made it a point to give time and donate to many animal shelters across the country.
In June of 2015, Dr. Russ was awarded with the Academy of General Dentistry Fellowship Award. To earn this prestigious honor, Dr. Russ completed 500 hours of dental continuing education, passed a comprehensive written exam, and fulfilled three years of continuous membership in the AGD. As a Fellowship Award recipient, Dr. Russ joins an elite group of active AGD Fellows who have gone above and beyond the basic requirements to care for their patients' oral health. Besides being a member of the Academy of General Dentistry, Dr. Russ also is a member of the American Academy of Cosmetic Dentistry, the American Dental Association, and the Massachusetts Dental Society.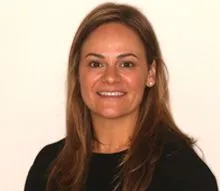 Jessica D. Walter, D.M.D., CAGS
Needham, MA Dentist
Dr. Walter is a native to Massachusetts. She grew up in Arlington, and went to Boston College where she earned her Bachelor degree. Dr. Walter then advanced to Boston University Goldman School of Dental Medicine where she graduated Cum Laude in 2004, and was the recipient of the William Cummings Award for General Dentistry. Upon graduation Dr. Walter earned a Certificate of Advanced Graduate Studies in general practice at Brigham and Woman's Hospital through the Harvard School of Dental Medicine.

Dr. Walter is currently an active member of the American Dental Association, Massachusetts Dental Society, and the Metropolitan Dental Society. She resides in Wellesley Massachusetts with her husband and four children. Outside of the office Dr. Walter enjoys spending time with her family, playing tennis, and running.
---
Office Manager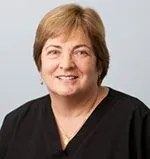 Brenda
Brenda has been the kind face that greets patients at the front door since the office first opened years ago. Patients know they can rely on Brenda when it comes to answering the toughest of insurance related questions. An alumni of Northeastern University, Brenda loves to cook, travel with her husband, and spend time with her five grandchildren.


Front Desk Administrator

Courtney
Courtney is the newest addition of the Elizabeth Russ Family Dental Team. Prior to working in our office, Courtney did administrative work at a local animal hospital and an ophthalmologist office. She graduated Walpole High School in 2012. When not working, Courtney enjoys hiking with her dog Delaney, hanging out with family and friends, and traveling.
Hygienists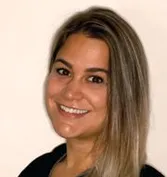 Lea
Lea received her undergraduate degree from UMASS Amherst, and graduated with top honors from Forsyth School for Dental Hygiene. Lea is currently pursuing her Masters degree in Public Health. Outside of the office, Lea enjoys working with animals at a vet clinic here in Needham.

Jessica
Jessica received her undergraduate degree with a major in nutrition from UMASS Amherst. She went on to receive her certification as a registered dental hygienist from Cape Cod Community College. Outside of the office Jessica enjoys travel, hiking, and spending time with her dog Karly.
Assistants

Mary
Mary has been assisting patients in our office since 2008. She takes great pride in making sure all of her patients are comfortable and all of their questions are answered. Prior to working with our patients, Mary worked in a pediatric office assisting young children. Outside of the office Mary likes to craft, dine out, and enjoy live music.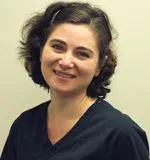 Galina
Prior to becoming a member of our dental team, Galina first came to our office as a patient. She, her husband, and her three daughters are Needham residents. Galina started working with Dr. Russ immediately following her graduation from the assisting program at Porter and Chester. In her spare time, Galina enjoys drawing and painting. In addition to English, Galina is also fluent in Russian and Hebrew.