Needham Dentist - Elizabeth Russ Family Dental - Cosmetic and Family Dentist
"Dr Russ and everyone in the office were absolutely wonderful! I happily make the 40-minute drive to go to a dentist that makes me comfortable--took me 30 years to find one!" - Patient, K.C.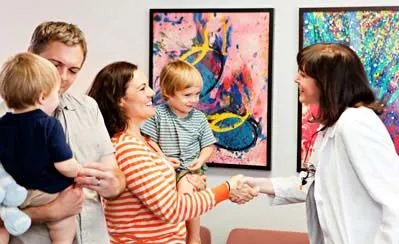 We would like to thank you for visiting the website of Elizabeth Russ Family Dental. At this time we would like to introduce our office and caring team to you and your family.
We are a full-service dental office located in Needham, MA treating and caring for patients of all ages. Our practice is owned and operated by Elizabeth Russ DMD, FAGD . In addition, Elizabeth Russ Family Dental is comprised of a caring and courteous staff that have been serving the patients of Needham and surrounding areas of: Dedham, Dover, Newton, Wellesley, Westwood and beyond for over 30 years.
All of our patients receive excellent dental care in a state-of-the-art facility. Starting with our youngest patients, we provide exceptional treatment that is as painless as possible. Our customer care is second to none, and we strive to exceed your expectations. Through preventive and cosmetic dentistry, we are committed to helping you and your family enjoy a beautiful, healthy smile for a lifetime.
Dr. Russ has earned her Fellowship through the Academy of General Dentistry. She is also very active with Spear Education, and is a member of the American Academy of Cosmetic Dentistry. Dr. Russ has recently been honored by her dental peers with being awarded and named Top Cosmetic Dentist in Needham and the Boston area for six consecutive years. If you are interested in having a single tooth restoration, or a complete smile makeover, then please visit our smile gallery page by clicking here to explore your dental possibilities!

Needham Dentist News and Updates
Congrats Dr. Russ
For the last five consecutive years, Dr. Russ has been awarded by her peers and has been featured in Boston Magazine as one of Boston's top cosmetic dentists.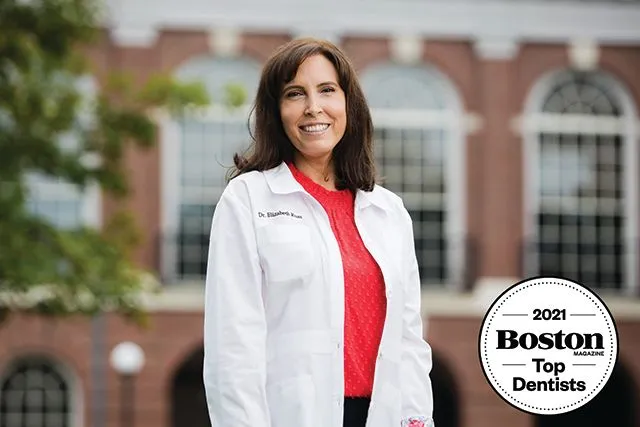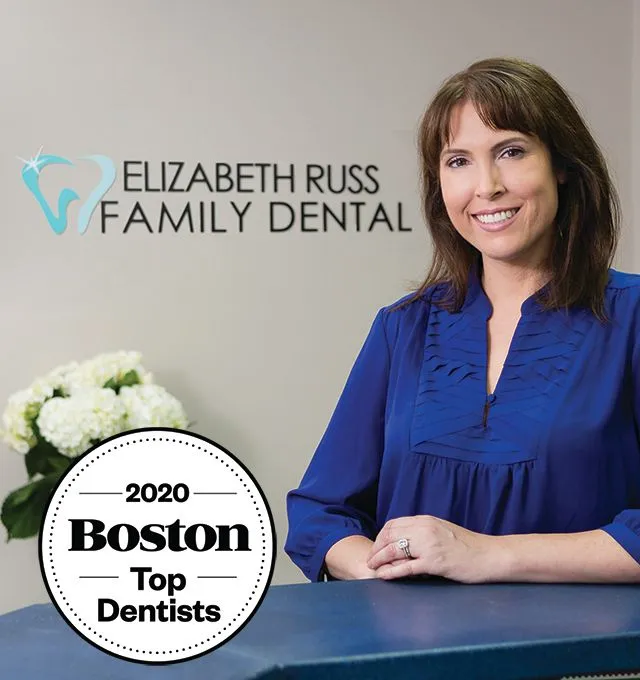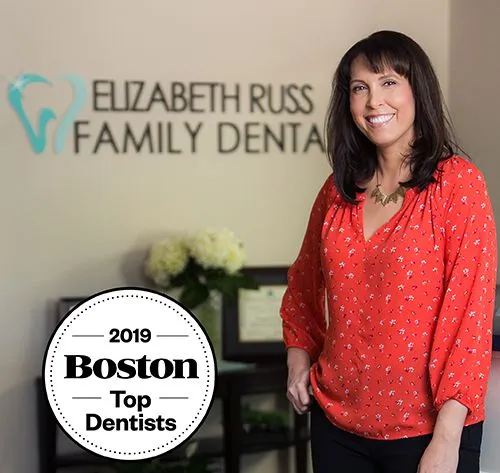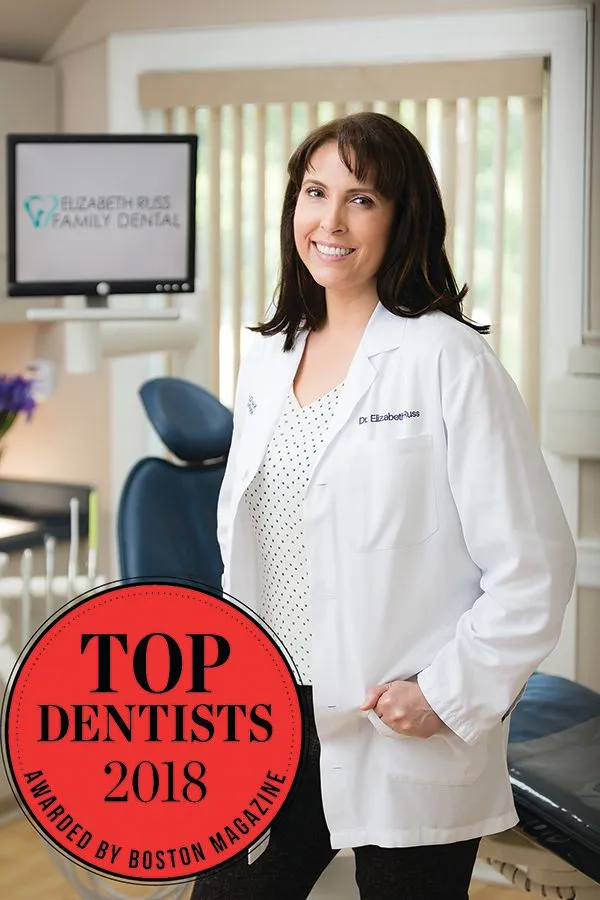 No insurance, No problem!
Explore our In-Office Savings Plan
Elizabeth Russ Family Dental is proud to announce that we are now offering our patients an in-office savings plan. Our annual savings program is a plan that allows our patients to receive quality dental services at reduced prices in our office. Unlike conventional insurance plans, our in-office program offers no deductibles, no yearly maximums, no waiting periods or pre-authorizations needed to begin treatment , no existing condition clauses, and you will never have to worry about being denied . In-office benefits and savings begin immediately upon registration. If you currently have no dental coverage, or are not happy with the dental benefits you are currently receiving, then please give our office a call at 781-444-0038 to learn more information regarding our savings plan.
Dr. Russ earns the FAGD award through the Academy of General Dentistry. Congrats Dr. Russ!